Campaign Management
We've helped hundreds of businesses expand their client base by providing them with a consistent flow of qualified leads.
Our LinkedIn Campaign Management service takes the grunt work away from clients having to implement the system for themselves – we do the prospecting work for them.
This enables them to focus on closing leads and exceeding revenue targets.
What outcomes can you expect?
We will put your proposition in front of thousands of your target prospects every month, delivering leads straight to your inbox for you to follow-up and close.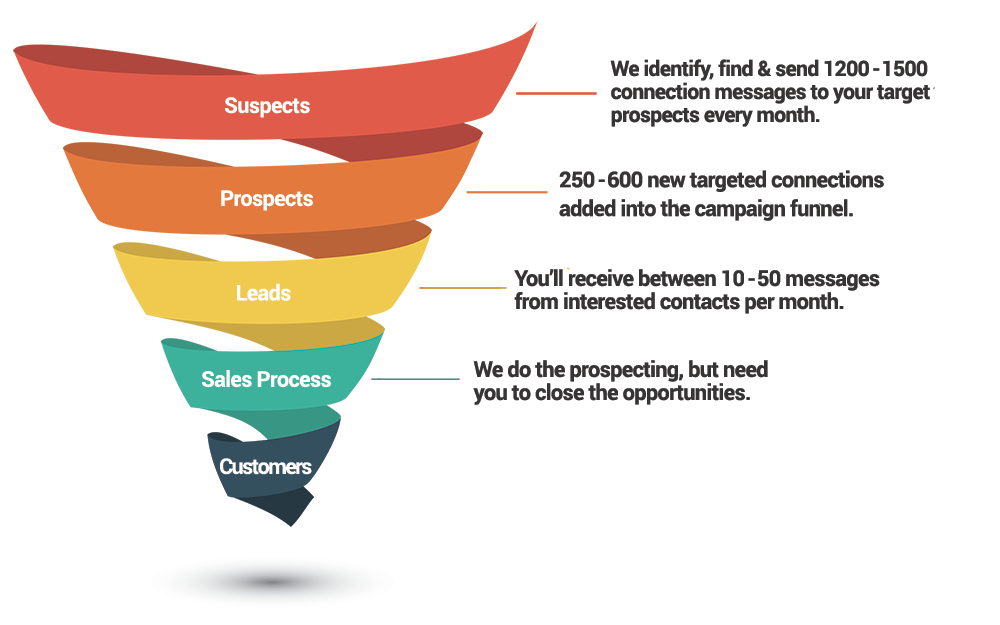 What would a future be like in which you no longer need to worry about filling your own pipeline?
Free LinkedIn Strategy Session
Book a LinkedIn strategy session during which we'll discuss your challenges, goals and how we can help your business to win new clients.